Moving Your
Brand
Forward, One
Strategy
at a Time.
About
Kevin
M Ryan
Kevin M Ryan has been at the forefront of digital marketing since 2002. From keynoting top conferences globally and thought leadership articles in the industry's leading publications, to book publishing with "Taking Down Goliath" and his new podcast "TMI".
Motivity Marketing provides sound advice and strategic direction for companies seeking powerful growth in the connected world.
our services
Digital
marketing
Presence management
Not saying we coined the phrase, but a lot of people started using it after we started. Using our bespoke analytics, artificial intelligence, machine learning tech comes together with decades of leading strategy has us engaged with top names in entertainment, professional athletes and business entities that want to reinvent or invigorate their brands.
Marketing and media strategy, planning and programming
Search. Display. Actions. Behavior. Similarities and comparisons. Why do people who shop for cars and houses get more ads for soda? Ask us and we'll tell you. Identifying opportunities in advertising isn't just measuring performance media, it requires brand knowledge, all the latest technology and the best people. We've got it all.
Dreams that come
Ready to take it to the next level? We'll help you get there. Catalyzing and realizing your goals requires pioneering innovation. For that we suggest you hire innovators and pioneers. Our accolades include both honors, and we love putting our success to work for you. If your digital toolbox looks like something that ChatGPT puked out or you simply need help navigating, we'd love to help!
Making The News
Authoring
articles
and providing commentary in
publications
that matter
What our clients have to say
Client
feedback
Mr. Ryan and the Motivity Team we able and ready to meet our needs. The task we assigned them was insurmountable. Their use and understanding of how artificial intelligence and machine learning integrate into our knowledge set is beyond reproach.
Motivity is one of the few teams we've worked with that I don't have to worry about the motivation of their recommendations. The trust relationship we have for making recommendations in our best interest is 100% accurate. Plain and simple they help us achieve our goals and objectives.
Motivity helped define our path and execute. We appreciate their recommendations and they always delivered on their promises, and their depth of knowledge of our business and our category the category. I would hire them any time we needed a problem solver that could deliver, regardless of the trend du jour.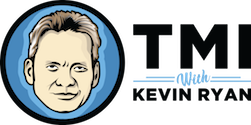 TMI with Kevin Ryan
The TMI with Kevin Ryan podcast addresses important issues in digital media, advertising, and internet marketing. A master at the art of creative discussion, digital marketing entrepreneur Kevin M. Ryan has been paired with celebrities, top agency, brand and corporate talent on stage and in board rooms around the world.
Contact us
Have questions?
Get in touch!
You can reach us through the form here, or send an email to info@motivitymarketing.com